Discover More about Our Playologists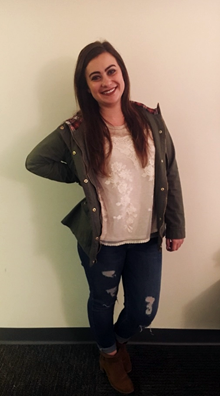 Alycia Alt
Volunteer, Playologist and Camp Staff member at Lincoln Children's Museum for 2+ years
Born in Columbus, Nebraska and graduated from Scotus Central Catholic high school
Junior at University of Nebraska Lincoln majoring in Child, Youth and Family Studies with minors in Psychology and Education
Alycia's story-
Alycia was born and raised in small town Nebraska and at the age of 4 she was diagnosed with Crohn's disease. This diagnosis meant she spent a great deal of time in the hospital as a child, which was a very difficult thing for her and her parents, as well as her three sisters. The one thing that helped them all through this time was the presence of a Child Life Specialist at Children's Hospital and Medical Center. "I don't know what my parents would have done without the Child Life Specialist," said Alycia, "They were the best advocates for me and my parents with the doctors and the staff." The Child Life Specialist made such an impact on Alycia, in fact, that at the age of 5 she decided that's what she wanted to do with her life and now she is just a few steps away from achieving that dream!
Child Life Specialists are positions primarily at Children's hospitals that care for the emotions and well-being of the child and their family as they are going through the trauma of illness or surgery. The Child Life Specialist uses developmentally appropriate language to communicate with children about what will happen to them while they're in the hospital, and often use play to demonstrate how certain procedures are done. By showing a child on a doll what will happen in an MRI machine, it helps to lessen their fear and prepare them for the procedures. The Child Life Specialist also works directly with the parents to help give them comfort techniques while their child is going through painful procedures or offer distraction techniques and tools. They will also instruct parents on what is going to happen next given their child's diagnosis. As the emotional advocate for the child, they are often more trusted with fears or hesitations than doctors and nurses. The Child Life Specialist then communicates to the medical staff how the patient and their family would like to proceed with certain procedures or tests based on that feedback.
Child Life Specialists are given training in the areas of child development, psychology, education and much more in order to communicate clearly with children of all ages and make sure that they are understood. They act as therapist, nurse, friend and champion of the child's needs and can often make a tremendous impact on the children they encounter. Children just like Alycia.
Alycia will start her 150 hour practicum at Children's Hospital and Medical Center in Omaha in May, and the interview process was both competitive and emotional for her. She was actually interviewed by the same Child Life Specialist who helped her as a child, and she was able to tell her how she was the one who inspired her to go into this line of work. "The dream is to get to work alongside the same people who helped me as a kid, and this practicum is the first step towards that," Alycia said.
Practicums and internships for Child Life Specialists are incredibly competitive, often with just one position at select hospitals. In fact, Lincoln currently does not have any hospitals offering practicums or internships, so Alycia will be commuting all summer. She said that 30 people applied to Children's with 7 receiving interviews and then 2 actually getting positions, her being one of those two. This is the first year they are offering two positions as they have seen the demand for the position grow in recent years.
"My work at the Museum really helped in my application for the practicum," Alycia said, "because it showed that I was able to create developmentally appropriate programming and had experience working with children in different ways." Alycia says that everyone should work at the Museum because it's just so much fun and you get to play all day. Beyond that though, she wants everyone to know what a Child Life Specialist is and how they can change people's lives. "People are finding more and more that they would like to be in medicine in some way, but perhaps not a doctor or nurse, and Child Life Specialists are a perfect fit for many of them," Alycia said. "It's also a great alternate to being a therapist if you're in psychology, and gives you that immediate satisfaction of seeing families being comforted or relieved because of what you've done."
Alycia will be leaving the Museum soon to do her practicum work and then will graduate early in December, and hopefully follow up quickly with an internship in the spring to work towards her certification. We here at the Museum are so happy that we were able to give her experience with the power of play and developmentally appropriate communication and education so she can take that with her to the hospitals to help kids and their families as they go through tough times. Thank you Alycia for all you have done for the kids at the Museum and all you will do for children and families in the years to come!
---
Executive Director for a Day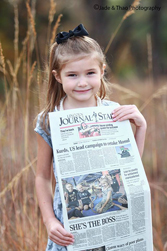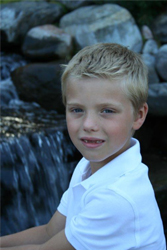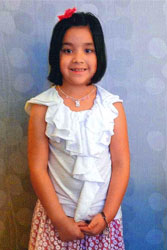 ---
Staff
Tara Knuth
Executive Director
402.477.4000, ext. 109
Email
Marissa Gill Keyzer
Chief Advancement Officer
402.477.4000, ext. 103
Email
Ariel Smith
Chief Operations Officer
402.477.4000, ext. 116
Email
Ashley Benes
Chief Education and Program Officer
402.477.4000, ext. 112
Email
Amanda Bensley
Office Manager
402.477.4000, ext. 106 
Email
Lindsay Dickinson
Membership Specialist
402.477.4000, ext. 118
Email
Grace Childress
Events & Development Coordinator
402.477.4000, ext. 120
Email
Bronson Boseck
Multimedia Specialist
402.477.4000 ext. 101
Email
Briana Pallas-Sears
Guest Service Manager
402.477.4000, ext. 111
Email
Alisa Teevens
Twinkle's Toy Store Manager
402.477.4000, ext. 113
Email
Bob Frey
Exhibit Technician
402.477.4000, ext. 115
Email
Gary Hazard
Exhibit Technician
402.477.4000, ext. 115
Email
---
Board of Directors
Kim Keller- President 
Lauren Pugliese - President Elect
Betsy Tonniges - Secretary
Russ Ripa - Treasurer
Layne Sup - Past President
Tracy Sanford
Britta Muhleisen
Barbara Baie
Mark Walker
Alicia Dittenber
Kelli Hogeland
Scott Clarke
Emily Wells
John Connor
Justin Reineke
Megan Hasselbalch
Jamie Mohrman
Rachel Glock
John Badami
Robbie Seybert
Andrew Willis
Holly Lewis
Kelly Hoffschneider