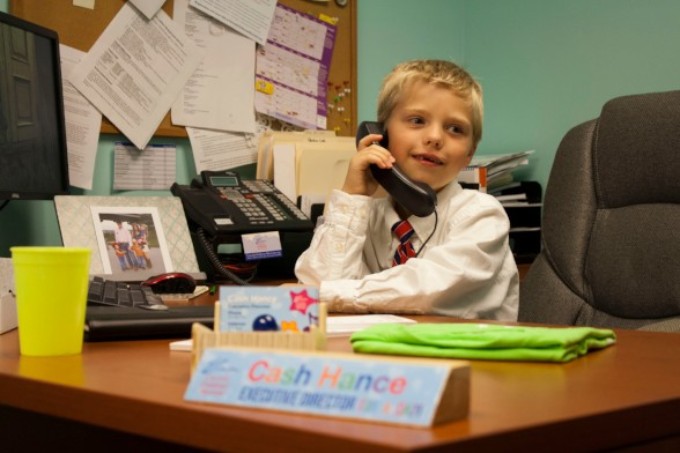 How would you like to be the one to call the shots at Lincoln Children's Museum? Well, with the return of the Executive Director for a Day contest, you can be!
All children ages 6 to 10 are encouraged to apply for this fun-level position to be the head honcho for a day. What changes would you make to encourage more play? Do you have fun ideas for new exhibits and activities? We want to know! Tell us in your kid resume and you could be hired as the Executive Director for an entire day.  This year's Executive Director for a day will take place on Monday, February 19th. 
To apply, download and complete the below application or pick up one at the Welcome Desk. Applications due by 5:00 p.m. on Wednesday, January 31. Completed applications can be emailed to mgkeyzer@LincolnChildrensMuseum.org or turned in to the Museum welcome desk.