Introduce a Girl to Engineering Day
We have rescheduled the event for May 6! 2-4 and 3-5 p.m. sessions. Those that were previously registered have automatically been transferred to the May 6 event (2 p.m. if you were at 9 a.m. previously, and 3 p.m. if you were 10 a.m. previously). If this doesn't work for you, please email lbartlett@lincolnchildrensmuseum.org.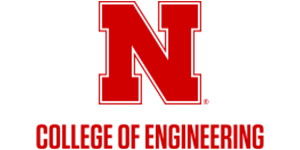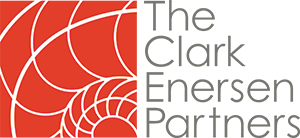 Dream Big, Engineering Our World will be shown followed by engaging, fun-filled hands-on engineering activities, and conversations with professional female engineers and engineering students.
Registration is now CLOSED
Sunday, May 6, 2018
Nebraska Innovation Campus – 2021 Transformation Dr.
Session 1         2 - 4 p.m.
Session 2         3 - 5 p.m.
Please arrive 15 minutes before session begins so that the film can begin promptly at start time. 
*There will be a separate parent session on engineering for girls and how to support your daughter's interest in engineering during the session times. There will also be tours of the Innovation Studio Maker space for parents. You can sign up for these tours during check-in Saturday morning.
*Linked here is information about parking. Make special note of where to enter the lot (at 19th and Transformation Drive), this is much earlier than you'd expect if it's your first time here! We will be in the Conference Center.
*We will not be providing any refreshments, but there are water fountains throughout the building, and The Mill's wonderful NIC location will also be open.
*In the event you must bring younger children, we will have a separate area for parents and children to utilize at their discretion during the film and while the older youth are in their age appropriate sessions. This separate area will not be staffed, but Lincoln Children's Museum will provide Keva Planks and Lincoln City Libraries will provide books about engineering.
*When attending Introduce a Girl to Engineering Day, you enter an area where photography, audio, and video recording may occur. By entering the event premises, you consent to interview(s), photography, audio recording, video recording and its/their release, publication, exhibition, or reproduction to be used for news, web casts, promotional purposes, telecasts, advertising, inclusion on websites, social media, or any other purpose. Images, photos and/or videos may be used to promote similar events in the future, highlight the event and exhibit the capabilities. You release the hosts, its officers and employees, and each and all persons involved from any liability connected with the taking, recording, digitizing, or publication and use of interviews, photographs, computer images, video and/or or sound recordings. By entering the event premises, you waive all rights you may have to any claims for payment or royalties in connection with any use, exhibition, streaming, web casting, televising, or other publication of these materials, regardless of the purpose or sponsoring of such use, exhibiting, broadcasting, web casting, or other publication irrespective of whether a fee for admission or sponsorship is charged. You also waive any right to inspect or approve any photo, video, or audio recording taken. You have been fully informed of your consent, waiver of liability, and release before entering the event. If you have any questions about video or photography, please mention this at check-in.
For More Information Contact: Sally Wei 402-472-2670 | swei2@unl.edu