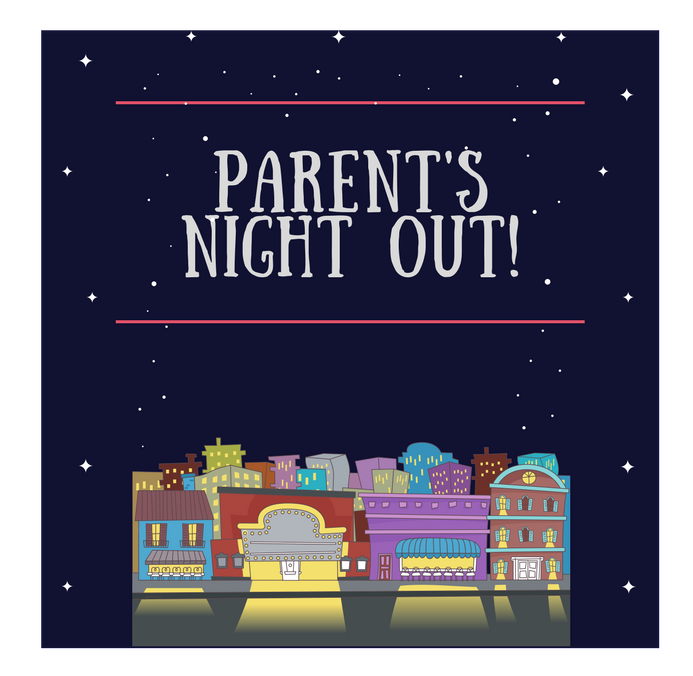 Parent's Night Out
Friday November 3 from 6:00-9:00 p.m.
Who needs a night out?
Parents do!!!
Drop your child off with our caring staff and while they enjoy a fun night-in at the museum, you can enjoy a night out!
Kids will do planned activities, museum play time, have a snack and watch a movie after hours at the museum while their parents get some much needed time for whatever is on their list!
Parent drop off starts at 5:30 p.m. and pickup goes until 9:00
Available for children from age 3-10 (children must be toileting independently)
$20 non-member (per child)
$15 member (per child)
Reserve your spot by purchasing a ticket online at lincolnchildrensmuseum.org or at our welcome desk.
Regular First Friday Family Night tickets will still be sold. This is a separate event and does not take the place of First Friday but rather happens to run at the same time.

 
---