Mismiki's Nutrition Kitchen at Lincoln Children's Museum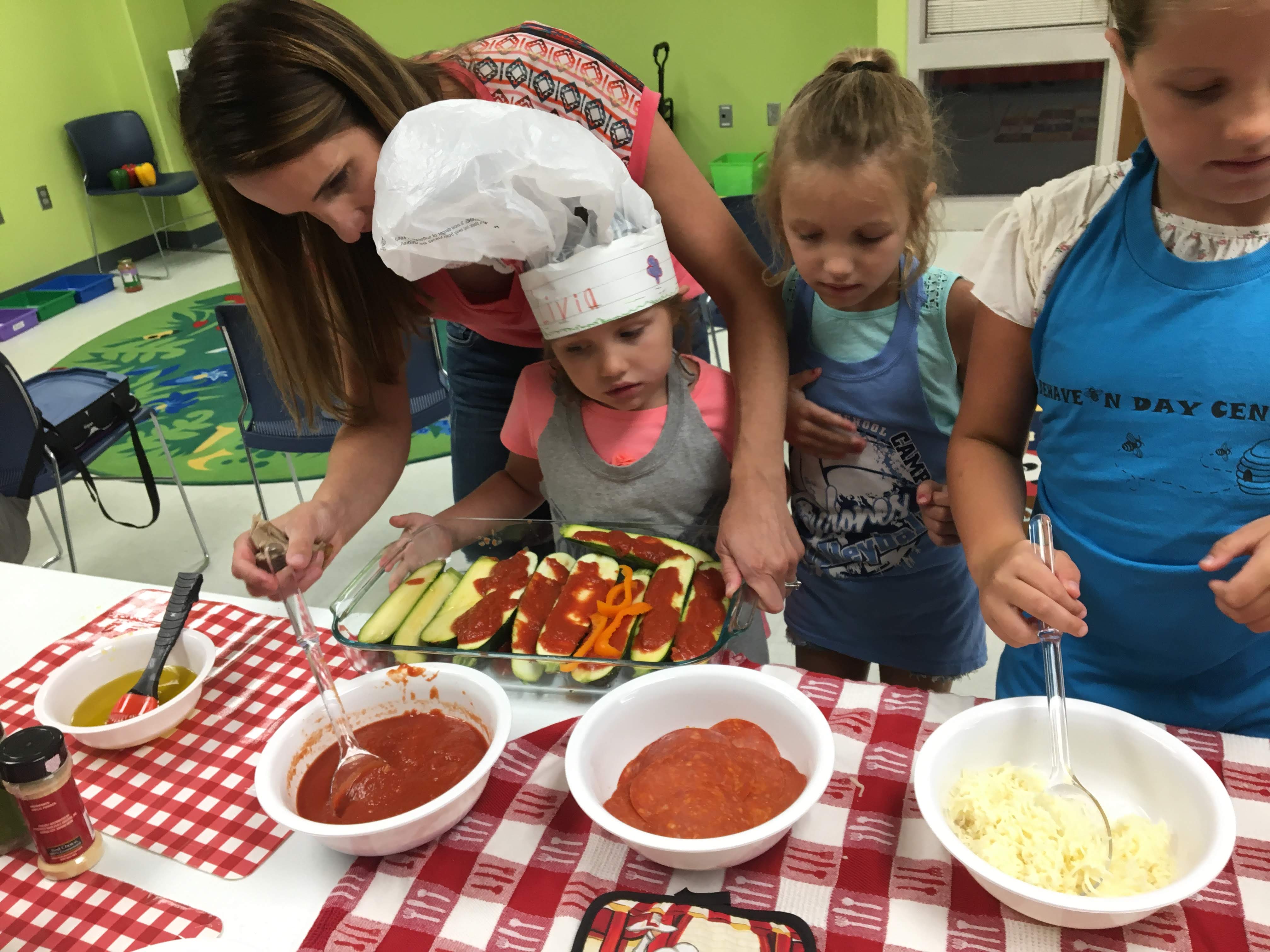 Children often hear, "Eat healthy, stay away from junk." But do they know why? With the rise of chronic illness and disease in our children today, they need to be taught just how clean, whole food nutrition works in their little bodies and exactly what it means then they choose to eat more junk food over "grow" foods. This curriculum is designed to do just that.
Based on one of Dr. William Sears' recent books: NDD:Nutrition Deficit Disorder, both parents and children learn in depth why it is important to learn more on the specifics on how their bodies work when given the right/wrong fuel.
Mismiki Montgomery is a lecturer in the Child, Youth and Family Studies Department and the Lead Teacher at the Child Development Laboratory for the University of NE-Lincoln. Miki has a broad range of experience educating children from preschool age through elementary school, as well as children with special needs. Her strong passion for early education in nutrition with young children came about after 5+ years of educational trainings through the Juice Plus+ Company and helping her father fight cancer with a plant-strong diet. She has created a kids cooking class with her own nutrition curriculum for families in the Lincoln community. Both children and parents leave Mismiki's 4 nutrition classes with healthy meals and snacks, tips for a picky eater, completion certificates and a deeper understanding on the importance of healthy lifestyle changes!
Dates: September 20-October 11 (held on Thursdays)
Time: 4:30 - 5:30 p.m.
Families should participate in all four weeks.
Cost: $75 per family for members (for all four weeks), $80 for nonmembers (does not include museum admission).
Register Here

---
Reviews from real parents
"My whole family loved the little chefs cooking class! Not only did it break down the concepts of "good" and "bad" sugar for my daughter but it gave us fun ideas of how to engage alba in making dinner. Miss Miki taught her how fruit and veggies make her muscles grow and she now loves to flex every time she eats something healthy:)
I didn't expect to walk away with too much since my daughter was so young but she stills references the lessons she learned and seems to understand when I say things like, "You've had too much bad sugar today." She also has so much pride when she chooses something healthy to eat, and that definitely makes this mama happy!"
~ Sarai Douglas, Summer Chefs July 2017
"Our two young girls (3 and 6 years old) have learned so much from the cooking classes.  They have put it into action at home and at the grocery store by reading labels and looking for healthy foods.  Both of our girls can successfully sort healthy and unhealthy foods. They also learned to avoid foods with dyes and fake sugars.  As parents we have learned a lot, too, and it's helping to put everyone in our family on the same page, making it easier to live the healthy lifestyle we are striving for!"
~ Erin Hamel, Summer Chefs July 2018
"Our experience with Summer Chef's Cooking Club was amazing. I brought my 2 year old and 4 year old daughters, and a year later they still remember key lessons they learned. Every time they see someone drinking Gatorade, they remind me what Miss Miki said about fake sugar making your brain all crazy and ask me why anyone would want to drink that! The recipes we learned were super helpful to me as a busy mom and the girls love to help prepare them. They had a great time meeting new friends and they absolutely loved Miss Miki, they still ask me when we are going back to cooking class!"
~ Angela Gonzalez, Summer Chefs July 2017