Sponsored by: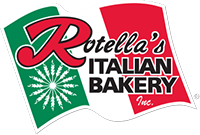 Saturday, Aug. 19th
10:00 a.m. - 2:00 p.m. 
Location: Lincoln Airport via NW 48th St.
3400 W Mathis St., Lincoln, NE 68524
Use the below map for directions. 

Join the Museum at Lincoln Airport Airfield for all the tractors, trucks, trains and planes you can handle! Kids, and adults, can climb all over and inside the 30+ vehicles we'll have on display, along with learning from the drivers, pilots and others on site.
New this year: We listened to your reviews from last year and we are adding a food station on site! You and your family can purchase a hot dog lunch and have a picnic next to your favorite vehicle!
TICKETS ON SALE NOW!
T-shirts no longer available for purchase
Tickets:
Members: $5.00

Non-Members: $7.50

Member Child & T-Shirt: $16.00

Member Adult & T-Shirt: $16.00

Non-Member Child & T-Shirt: $18.50

Non-Member Adult & T-Shirt: $18.50
Prices and availability are subject to change without notice. All specials and promotions limited to stock on hand and capacity restrictions. We reserve the right to limit quantities on promotion products.
*Tickets are non refundable