Saturdays
10:00 a.m. - 12:00 p.m.
Saturdays are always super at the Children's Museum! Join us each Saturday from 10:00 a.m. to 12:00 p.m. for special performances and hands-on activities. Create, discover and learn with special guests from various community organizations. Each Saturday features a new opportunity to discover other cultures, learn about animals, move to music or just create memories that will last a lifetime.
Schedule
---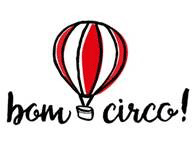 September 3rd
Come one, come all to see performers from the most topsy turvy, cunning circuses in all of town, Bom Circo! Bom Circo is a locally owned circus and today we will showcasing a few of their performers as they juggle, balance, and entertain! You won't want to miss this week's Super Saturday from 10-12, and remember, watch out for flying objects!
Their next performances are September 30th, and October 1st and 2nd at Wyuka Stables!