Monday, Oct. 13 
Applications due Sept. 30
You could be the one to call the shots at Lincoln Children's Museum! Apply to be our Kid Executive Director and you'll have a chance to run the Museum for a day. 
To apply for this pint-sized position of power and be the head honcho for a day, all you have to do is tell us what changes you would make to encourage more play and share your fun ideas for new exhibits and activities. Celebrate your big day with a staff breakfast, personalized business cards and stationery, peer meetings and of course, play!
All children, ages 6-10, are eligible to apply. To be considered for this opportunity, you must submit your application by 5 p.m. on Tuesday, Sept. 30.
CLICK HERE to download an application 
---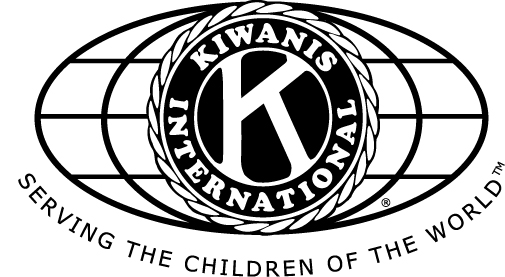 Sunday, Sept. 14 
FREE admission to Lincoln Children's Museum

Thanks to the generous support of Lincoln Center Kiwanis Club, all children and adults are invited to enjoy FREE admission to Lincoln Children's Museum from 1-5 p.m. 
---
Thursday, October 23 6-8 p.m. Be a part of an eek-o-friendly fundraising event at Lincoln Children's Museum. The event takes place on Thursday, Oct. 23 with our Happy HallowGreen celebration. Join us for the return of Lincoln's #1 indoor trick-or-treat event with 20 treat stops, plus live music from The Mighty Magic Pants, green-themed presentations and demonstrations, plus creative ways you can use recycled goods to decorate! The Museum will close early that day at 5 p.m. & re-open for Happy HallowGreen from 6-8 p.m.
Treats • Live Music • HallowGreen Fun presented by Tenneco-Seward
    • Collect goodies from 20 trick-or-treat stops.
    • Halloween dance party and live music by the Mighty Magic Pants at 7 p.m.!
    • Explore crazy costume and fall decoration ideas made from recycled goods.
    • Touch a real spider, snake and other spooky, creepy crawlers.
Regular admission or Museum membership applies. Treat bags, required for candy collection, must be purchased at the Museum Welcome Desk for $3 each.
---

Wipe the cobwebs from your old witch costume, dust off that ol' cowboy hat and check your super hero cape for snags! It's time to round up your gently used costumes and bring them to Lincoln Children's Museum for the 2nd Annual BOO-tique Costume Swap. 
    1) From Sept. 23-Oct. 3, bring in any clean, gently used childrens costume(s) to the Museum Welcome Desk during regular business hours.  
    2) For each approved costume donation, you will receive credit toward one "new" costume when you shop the BOO-tique on Oct. 5.
    3) Drop-offs made Sept. 23-28 earn you an orange voucher, which means you get priority shopping at the BOO-tique beginning at 1 p.m
    4) Drop-offs made Sept. 29-Oct. 3 are designated by green vouchers and allow you to shop beginning at 2:15 p.m.
    5) A $5 per family admission will be collected from all BOO-tique shoppers and will be donated to Lincoln Children's Musuem. Your admission also includes one FREE reusable trick-or-treat bag per child while supplies last.
    6) Beginning at 3:30 p.m. on Oct. 5, all guests are invited to shop the BOO-tique. No admission will be charged, but all remaining costumes will be available for purchase for $5 each. 
---
Friday, Dec. 5
5- 8 p.m.
The Museum will close at 4 p.m. & reopen at 5 p.m. for Holiday Spectacular. Santa arrives in style at 5:30 p.m., so don't be late!
The holiday season is best spent with family and friends, and what better way to kick it off than at Lincoln Children's Museum's Holiday Spectacular event on Friday, Dec. 5 from 5-8 p.m.!
---
Wednesday, Dec. 31
6:30-8:30 p.m.
3...2...FUN -- Count down to the BIGGEST, BEST and MOST AWESOME family New Year's Eve celebration in Lincoln!
Ring in the New Year with your friends at Lincoln Children's Museum. At Make Believe Midnight, kids celebrate the countdown with dancing, balloons, party favors, the bubble wrap stomp and still make it home by bedtime. Make Believe Midnight is guaranteed to be a night to remember!