Saturday, January 31
10 a.m.-1 p.m.
If you want to experience the cultures of the world, but don't have the time to spend weeks abroad, then book your trip with Lincoln Children's Museum. This new event will highlight the many different cultures that make up our community! We'll celebrate music, dance, dress and games from around the globe!
---
Saturday, February 21
10-1 p.m.
ZooZeum Day is a rare and popular event that gives children and families an opportunity to see, hear and in some cases pet or touch exotic and domestic animals. We welcome guests from various organizations in and around Lincoln that care for—and about—animals. 
---
Saturday, March 14
10 a.m.-1 p.m.
A celebration of heroes from fantasy and every day, Super Hero Day is pure delight! Guests are encouraged to come dressed in costumes. We give them to meet and get photos with super heroes and heroines, like Star Wars Stormtroopers from the 501st Legion, Batman, Spider-Man, Superman, Wonder Woman, The Parr Family—better known as The Incredibles, Tinker Bell, Princess Merida, Elsa and Anna. Plus, real-life heroes and friends from the Nebraska State Patrol, Lincoln Fire & Rescue, Lincoln Police Department, the Armed Forces, Husker Athletics and the Lincoln Saltdogs add to the festivity.
---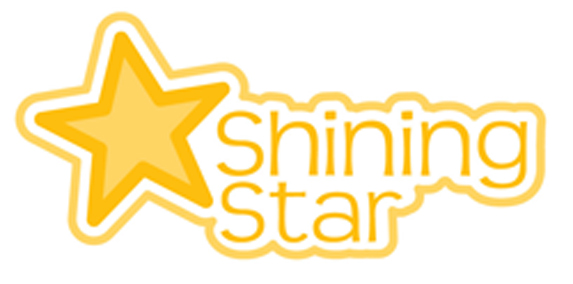 Monday, April 13 & Monday, October 19
All children deserve the chance play in a safe, friendly environment with their parents, siblings and other children. Shining Star is a free and exclusive event developed to serve families with children whose health has been compromised by a medical condition, specialized surgical procedures or medical treatments. This special event is closed to the general public to allow families who otherwise may not be able to visit the Museum an opportunity to enjoy a special night together away from the home or hospital.
---
Saturday, April 11
10 a.m.-1 p.m.
Young people are invited to try their hands at different instruments and raise their voices in song. Music teachers and professionals from around the area are on-site to answer questions about instruments and musical activities. It's a great way to introduce music education to children. This event was first presented at the museum in 2012 by Sigma Alpha Iota, a Lincoln Alumnae/Patroness Chapter of musicians and music educators. Each year it gains popularity.
---
Saturday, April 25
10-1 a.m.

During Science Saturday, guests of the museum will team up with students from the University of Nebraska-Lincoln for a day filled with cool and fascinating science facts. From experiments to engineering feats, children will have a hands-on opportunity to explore the world that surrounds them as they think and play like scientists. 
---
June 4, 11, 18 & 25
Join us for four weeks of live music performances featuring popular children's bands from across the country, including two of Lincoln's in-demand bands: The String Beans and The Mighty Magic Pants! This FREE, family concert series takes place each Thursday evening in June and is held outdoors on the Museum Plaza. The evening beings at 5 p.m. with the preconcert show and pizza sales. At 6 p.m., a different musical performer takes the stage for nearly an hour of live music. The event is presented as a way to give back to the community while introducing children to different styles of music to develop a sense of music appreciation.
For more information, click here.
---
Saturday, Aug. 15
10 a.m.-1 p.m.
All aboard for a day of fun and learning! Children get an up-close look at—and appreciation for—various means of transportation and how these vehicles impact our daily lives, from the farm equipment that plows fields and the trains that haul important resources to the food and mail trucks that add conveniences to our everyday lives, this is a day to celebrate the work of tractors, trucks, trains as well as their operators!
---
We've put a fun, "eek"-o-friendly twist on Halloween festivities. This night of music, trick-or-treating and "green-themed" activities is a spooktacular time for the entire family!

---
To kick off the holiday season, we invite children and families to help us deck the halls of the Museum. Of course no holiday party would be complete without a visit from Santa, who opens the world's most famous toy shop right in our Discovery Gallery! It's a night of song, dance, storytelling, indoor snowball fights, decoration making and special guest appearances.