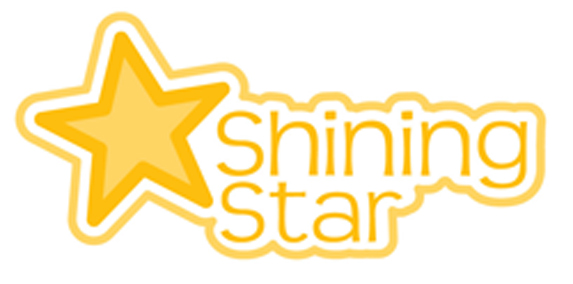 Monday, Oct. 27
4:30-7:30 p.m.
Presented by the May L. Flanagan Foundation, this event is FREE and exclusively open to children who have compromised health related medical conditions, recent specialized surgical procedures or associated treatments, and their family members.
For some, Shining Star represents a rare opportunity to meet and interact with others facing similar struggles and presents the chance to build memories of enjoying play outside of the home or hospital. For many, this will be the first family outing in more than a year. Some never have the opportunity.
---
Thursday, October 23 6-8 p.m. Be a part of an eek-o-friendly fundraising event at Lincoln Children's Museum. The event takes place on Thursday, Oct. 23 with our Happy HallowGreen celebration. Join us for the return of Lincoln's #1 indoor trick-or-treat event with 20 treat stops, plus live music from The Mighty Magic Pants, green-themed presentations and demonstrations, plus creative ways you can use recycled goods to decorate! The Museum will close early that day at 5 p.m. & re-open for Happy HallowGreen from 6-8 p.m.
Treats • Live Music • HallowGreen Fun presented by Tenneco-Seward
    • Collect goodies from 20 trick-or-treat stops.
    • Halloween dance party and live music by the Mighty Magic Pants at 7 p.m.!
    • Explore crazy costume and fall decoration ideas made from recycled goods.
    • Touch a real spider, snake and other spooky, creepy crawlers.
Regular admission or Museum membership applies. Treat bags, required for candy collection, must be purchased at the Museum Welcome Desk for $3 each.
---
Friday, Dec. 5
5- 8 p.m.
The Museum will close at 4 p.m. & reopen at 5 p.m. for Holiday Spectacular. Santa arrives in style at 5:30 p.m., so don't be late!
The holiday season is best spent with family and friends, and what better way to kick it off than at Lincoln Children's Museum's Holiday Spectacular event on Friday, Dec. 5 from 5-8 p.m.!
---
Wednesday, Dec. 31
6:30-8:30 p.m.
3...2...FUN -- Count down to the BIGGEST, BEST and MOST AWESOME family New Year's Eve celebration in Lincoln!
Ring in the New Year with your friends at Lincoln Children's Museum. At Make Believe Midnight, kids celebrate the countdown with dancing, balloons, party favors, the bubble wrap stomp and still make it home by bedtime. Make Believe Midnight is guaranteed to be a night to remember!