Don't let your kids go all summer without learning! Register them for Lincoln Children's Museum summer camps and they are guaranteed to make out of school days fun and full of learning. While all camps include exclusive playtime before the Museum is open to the public, the majority of camp time is spent on the Museum's third floor designed just for making messes, friends and memories. Additionally, campers will visit the Bennett Martin Public Library every Monday and Friday and an additional field trip on Wednesday. Camps are separated by school grades to provide personalized experiences, with a 1:10 paid staff to camper ratio in the building and 1:5 on field trips. Check out the exciting topics listed below.
Grades Pre-K (4-5); K-1st; 2-4th*
*Based on their 2017-18 grade, must be toileting independently. 
Full Week Summer Camps
Members: $199; Non-Members: $219

Summer Day Camps (offered during holiday weeks in summer)
Members: $45*; Non-Members: $60*
8:00 a.m. - 5:00 p.m. (Check-in 8:00 - 9:00 a.m.; Check-out 4:00 - 5:00 p.m.) Campers should bring a sack lunch; no nuts, please! If your child would like an extra snack during the day, please pack one accordingly.
NOW OFFERING HALF DAY MORNING SESSIONS FOR PRE-K! Morning sessions for 4-5 year olds will be from 8:00 am to 11:30 am each day when regular camp is offered. Click on Pre-K to see both options and pricing.
Camp Classrooms are located on the 3rd floor of the Museum. 
If you have questions about anything camp related, please email camps@lincolnchildrensmuseum.org 
Click More Info below to download detailed camp information and permission forms.

NEW! Half-Day option for all Pre-K camps. Limited registrations available.
---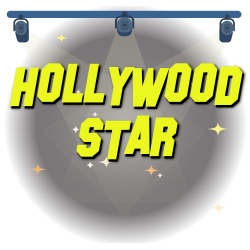 August 6th – August 10th: Hollywood Star
Lights, Camera, Action! Campers will learn what to prepare for in an audition, parts of the stage, stage lingo, and create their own props. The young actors and actresses will act out fairy tales, fables, and stories.
This camp is currently sold out. To be added to the wait list, email lbartlett@lincolnchildrensmuseum.org.
Camp June 1st

June 7