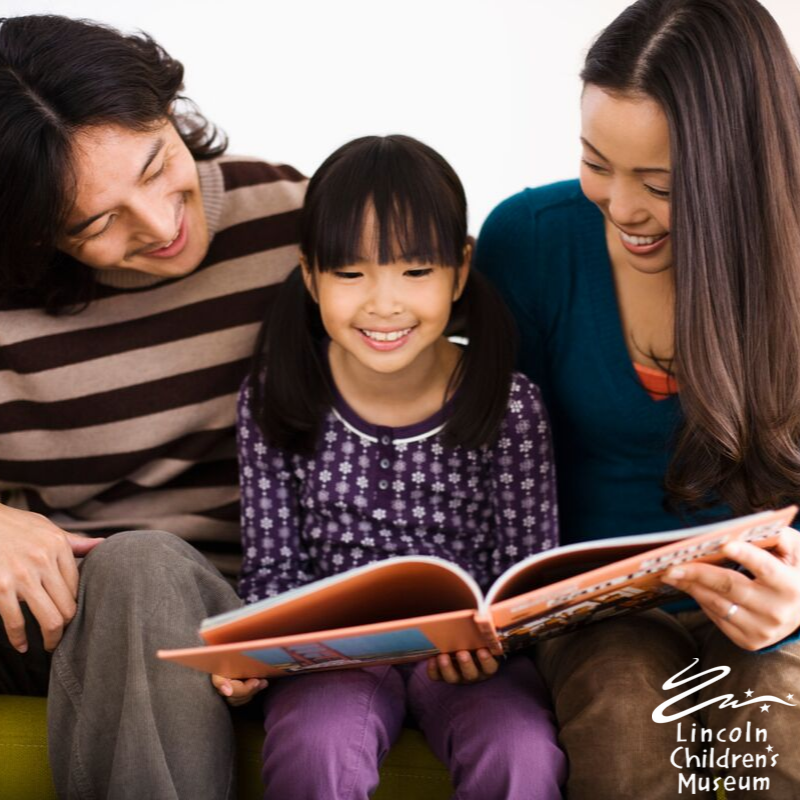 Lincoln Children's Museum is proud to announce year two with the LPS Family Literacy program. This program is for immigrant and refugee families with elementary aged children in LPS Title One schools. The Family Literacy program is a family-centered approach to education bringing students and families together to learn. Parents meet daily for not only English classes, but job skills, community resources, and PACT time (parent and child together time).  This program is flourishing within LPS and has been a great connecting point for these families and other cultural institutions in the capitol city.
"It's essential for all families to feel welcomed in our community and understand that the Museum is here for them and their children," said the Museum's Director of Community and Learning, Lindsay Bartlett, "that's precisely what this grant is about, and we hope to make lifelong connections with families we aren't currently able to serve with this funding."
The kick-off event, scheduled for September 24, includes an evening of play, free transportation to the Museum from their sites, and free memberships to ensure participants can come back throughout the year. During the event, attendees will also have the opportunity to explore downtown to learn how to utilize the facility moving forward. This includes seeing where the parking garages are and how payment works for those along with the on-street metered parking.
"We also hope to learn more about the barriers that these families face regularly in coming to our Museum," Bartlett said. "We want everyone to experience the power of play, and we hope that making direct connections within our community will promote the importance of play based learning and the resources we have to offer."
While planning the kick-off event in 2018, LPS Federal Programs and the Museum realized it would be the perfect opportunity to incorporate a job and resource fair for this community, something that previously hasn't been possible due to transportation and location challenges. Conversation with Bryan Seck, Director of Workforce Development for the Lincoln Partnership for Economic Development, led to the creation of a career and resource fair which will provide parents the opportunity to learn about available career pathways in the manufacturing, health, and skilled trades industries and available services in the community such as after-school programs, athletics, and education. This will run alongside the kick-off event on September 24.
LPS Federal Programs and the Museum partnered with EmployLNK to create the Career and Resource Fair. EmployLNK links workforce-focused agencies such as ResCare/American Job Center, Department of Labor, Lincoln Partnership for Economic Development/Prosper Lincoln, Lutheran Family Services, Catholic Social Services, Vocational Rehabilitation, Center for People In Need, Commission for the Blind and Visually Impaired, Veterans Affairs and more with job seekers across the community.
EmployLNK meets monthly with businesses to learn about career pathways and organizes veterans, youth, and job seeker career fairs as well as case manager business tours. To learn more, visit https://www.selectlincoln.org/lincoln-life/employlnk.
Lincoln Children's Museum is an essential community resource for all families, and programs opportunities like this ensures the Museum is truly serving its mission and all those in the Lincoln community. Funding for these memberships is provided by the Mirian Moeller Charitable Trust.