Join Us in December!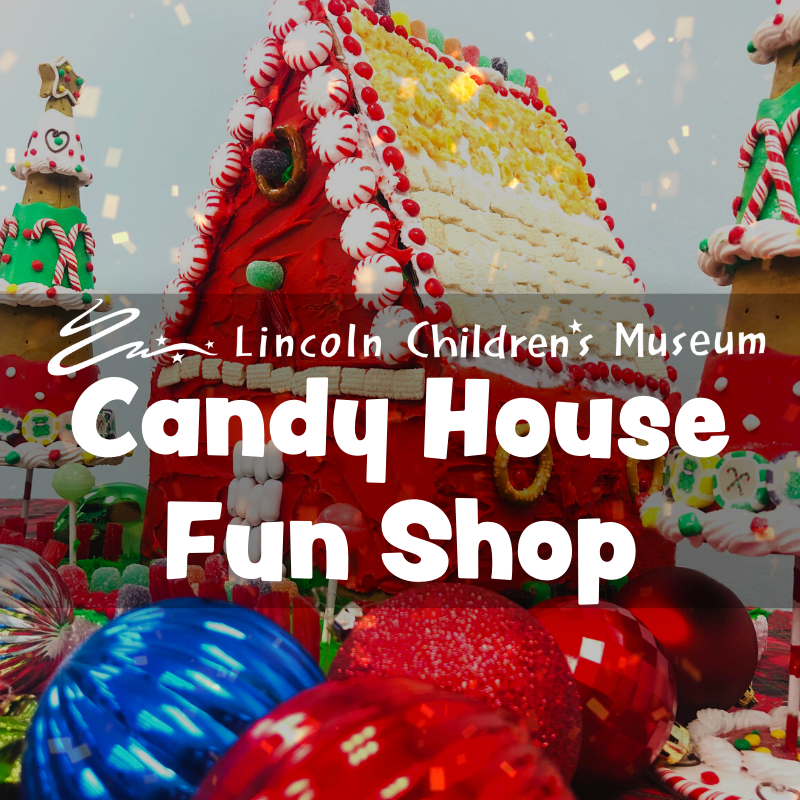 Bring your family, your coworkers, or your friends and make some classic holiday memories by booking a session of Candy House Fun Shop at the Museum! We provide all the materials, including a cardboard candy house, three colors of frosting, and endless kinds of candy and decorations. You create your masterpiece to take home, and best of all, leave all the mess with us! Sign up now for a 45-minute session in December, or get a take-home kit starting Thanksgiving weekend and do it when the relatives visit. Dates include Saturday's, Sunday's, and two Thursday's: Dec 5, 7, 8, 12, 14, 15, 19, 21 and 22.
Pricing:
Member: $30 per house
Non-Member: $40 per house
Take Home Kit: $25
Register here for Candyhouse session at Lincoln Children's Museum
Times all throughout December. Register here to leave the mess at the Museum but keep all the memories!

Register here for a Candyhouse take home kit.

Thanks to Our Sponsors: