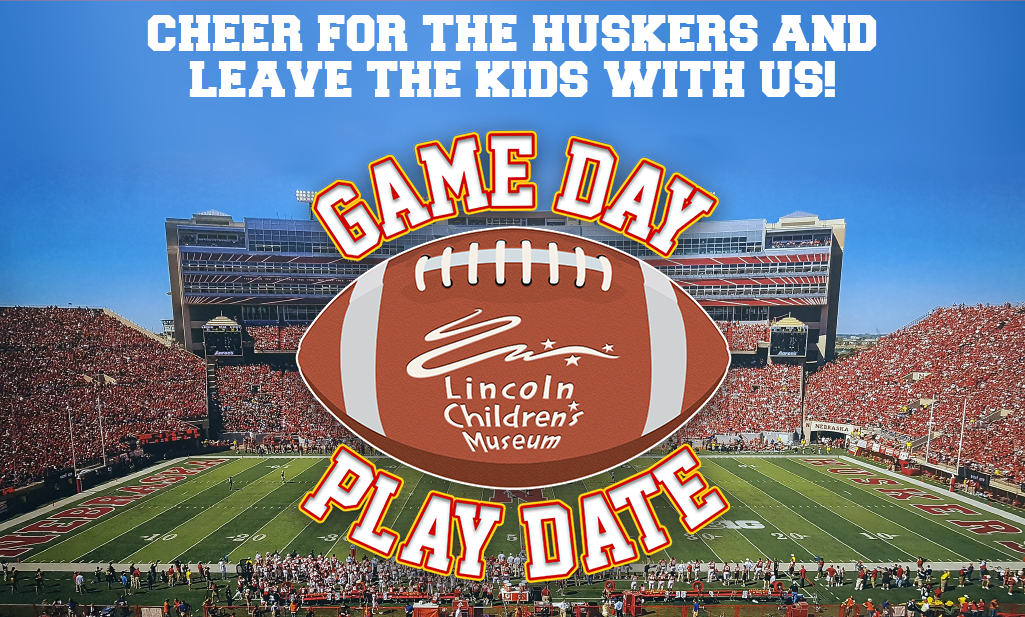 We are offering childcare during home Husker games so you can drop your kiddos off on the way to the tailgate and pick them up after the game! We'll have fun activities, some snacks, and of course three floors of exhibits to keep them busy.
Drop off will begin 90 minutes before kick-off. Pick up is within one hour of end of the game.
Available for ages 3-12. Cost is $35 per child for members, $45 per child for non-members. Very limited availability, so register fast. 
No refunds or transfers to other museum programs allowed. Children should bring a sack lunch/dinner when appropriate.
Click on a date below to reserve a spot for future game dates.
Thanks and Go Big Red!
11:00 a.m. kick off (9:30 a.m. drop off)

1:30 p.m. kick off (12:00 p.m. drop off)