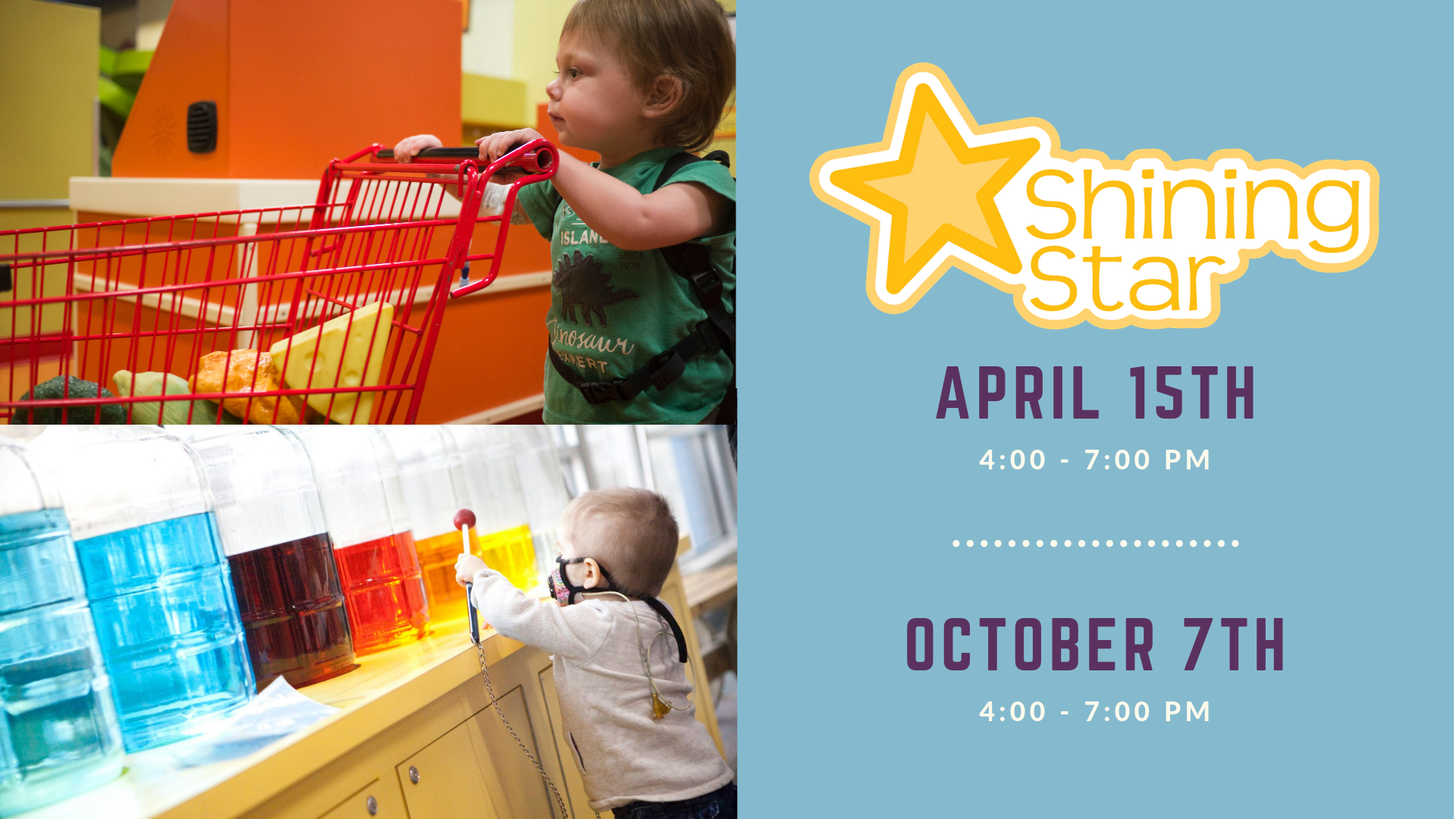 Shining Star 2019, April 15th and October 7th, 4-7 pm
Twice a year the museum is open for our Shining Star event. All children deserve the chance to play in a safe, friendly environment with their parents, siblings and other children. Shining Star is a free and exclusive event, supported by May L Flanagan Foundation, developed to serve families with children whose health has been compromised by a medical condition, specialized surgical procedures or medical treatments. This special event is closed to the general public to allow families who otherwise may not be able to visit the Museum an opportunity to enjoy a special night together away from the home or hospital.
Our 2019 Shining Star dates are:
Monday, April 15th from 4:00 – 7:00 pm
Monday, October 7th from 4:00 – 7:00 pm
For more information on our Shining Star events, you may contact 402-477-4000- info@lincolnchildrensmuseum.org.
---