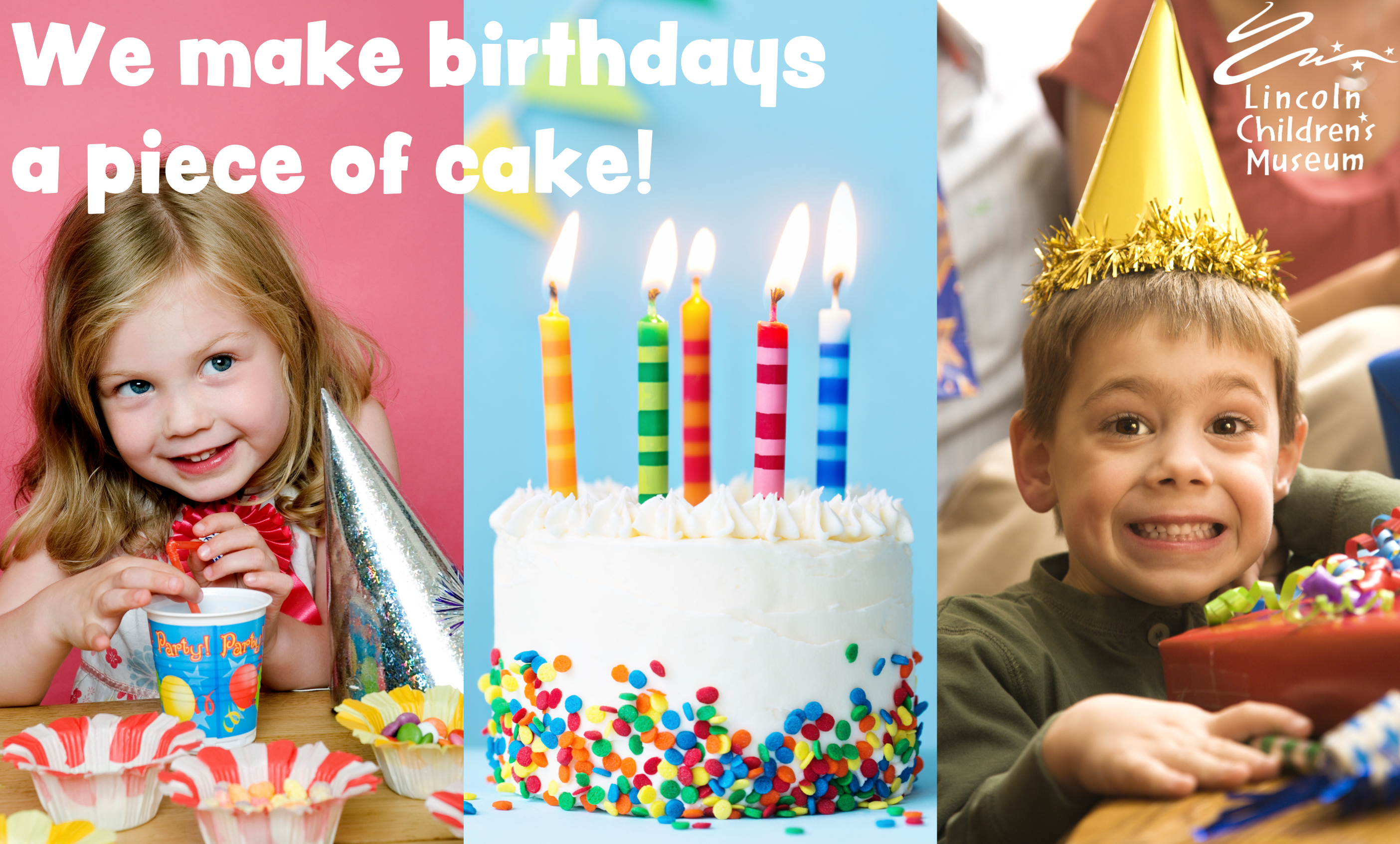 Top 5 Tips for the Best Birthday!
1. Eye-Catching Decor
Vibrant party decor and a cheery table setting are key elements to a standout birthday party. The Museum offers choice of theme, party favors, decorations, paper ware, drinks, set up, clean up, a private party room for one hour and all-day Museum admission for all children and adults attending the party. NEW!!!! We are now offering the option to add upgraded theme-specific party favor bags to your birthday party. 
2. Guest List
Whether you're inviting every kid in your child's class or just a few friends, it always helps to have a guest list where you can keep track of RSVPs. Keep everything on track with our birthday party downloadable RSVP form.
3. Party Venue
After you've chosen the perfect theme and narrowed down your guest list, it's time to pick out a venue. The Museum is ideal for all party sizes as we offer 3 party packages to suit your needs. Did you know you could rent the entire Museum for the Ultimate Party of the year? To learn more and reserve your party date, click here .
4. Invitations
Invitations set the tone and get your friends and family excited to celebrate with you! Here are three custom Museum printable options to make your day extra special! 
It's My Birthday Kazoo and Balloons
5. The Cake! The Food!
If your party is lasting longer than a couple of hours, a menu that includes some heartier options will keep the kids energized and in good spirits. What's a birthday party without cake? The more sprinkles, icing and candy the better! To save money on this party staple, The Lincoln Children's Museum and Williamsburg Hy-Vee have teamed up! Beginning in September, families who book a Birthday Party Package with the Lincoln Children's Museum will receive a 10% discount on most food service purchases if they chose to utlitize Williamsburg Hy-Vee for their party needs. This will include items from Hickory House Comfort Foods, Italian, Bakery, and Deli/Sandwich Shop. Likewise, members of the Williamsburg Hy-Vee Kids Birthday program will be eligible for a 10% discount off their party package if they chose to book at the Lincoln Children's Museum. This discount will be limited to the Deluxe Party Package only.
*Please note that these offers are only valid at the Lincoln Children's Museum and Williamsburg Hy-Vee locations. Discounts cannot be combined for 20% off. Museum and Bday Progam Members are eligible for two seprate 10% discounts on party and food totals.