Bring the Museum to You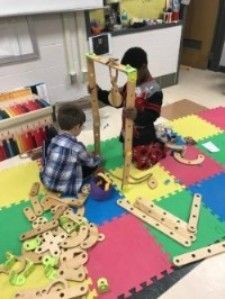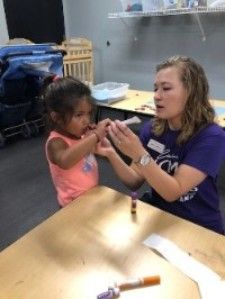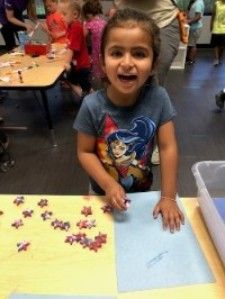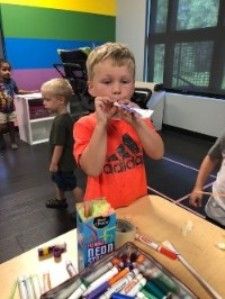 ---
Ever wish you could bring the fun and excitement of the power of play to your program? The Museum education team loves doing outreaches throughout the community and would be happy to talk to you about visiting your location and bringing lots of hands-on interactive activities with us. Outreach and education activities can include after school programs, PLC days, or even visits into childcare programs.
For scheduling and inquiries, contact Lindsay Bartlett, Director of Community and Learning: email or 402-477-4000 ext. 112
Current Clubs
$50-75 per week, 10-15 student capacity, two staff
ThinkBox Club
Learn to create and discover through the power of play with Lincoln Children's Museum! This club will be active where kids can design their own program. Activities will include maker space activities, slime making, STEAM focus, and more!
Imagination Station!
Come be an innovator, a designer, and a scientist through the power of play with Lincoln Children's Museum! Full of hands on, minds on, activities. Most activities tailored to student interest and curriculum standards.
---
Possible Daycare Programs
$100-200, based on size and number of activities/required staff.
Design your own!
Based on your current programs, Museum staff will create a unique hands-on experience incorporating your theme and necessary early learning guidelines.
Senses
Infants and toddlers explore the world using their senses. In this child-led activity, infants and toddlers will have the opportunity to freely explore their touch, smell, visual, and auditory senses through our carefully thought-out and planned sensory stations. SE.03, AL.01, Hp.01(Fine Motor), S.01, S.02
Colors
Experience, create and explore color. What happens when you add two colors to another color? What happens if you add water? Come see what color is all about! S.01, S.02, AL.01, AL.02, CA.02.
Backyard Bugs
Crawl, hop, march! In this basic introduction to insects and arachnids, students use their budding math and science skills to observe, sort, classify and compare these creepy crawly creatures. Students will be exposed to new vocabulary as they examine these larger-than-life bugs and learn the characteristics of our six- and eight-legged friends. S.01, S.02, AL.01, AL.02, Hp.01, LL.01, M.01, M.03, S.01, S.02