Why Play is Important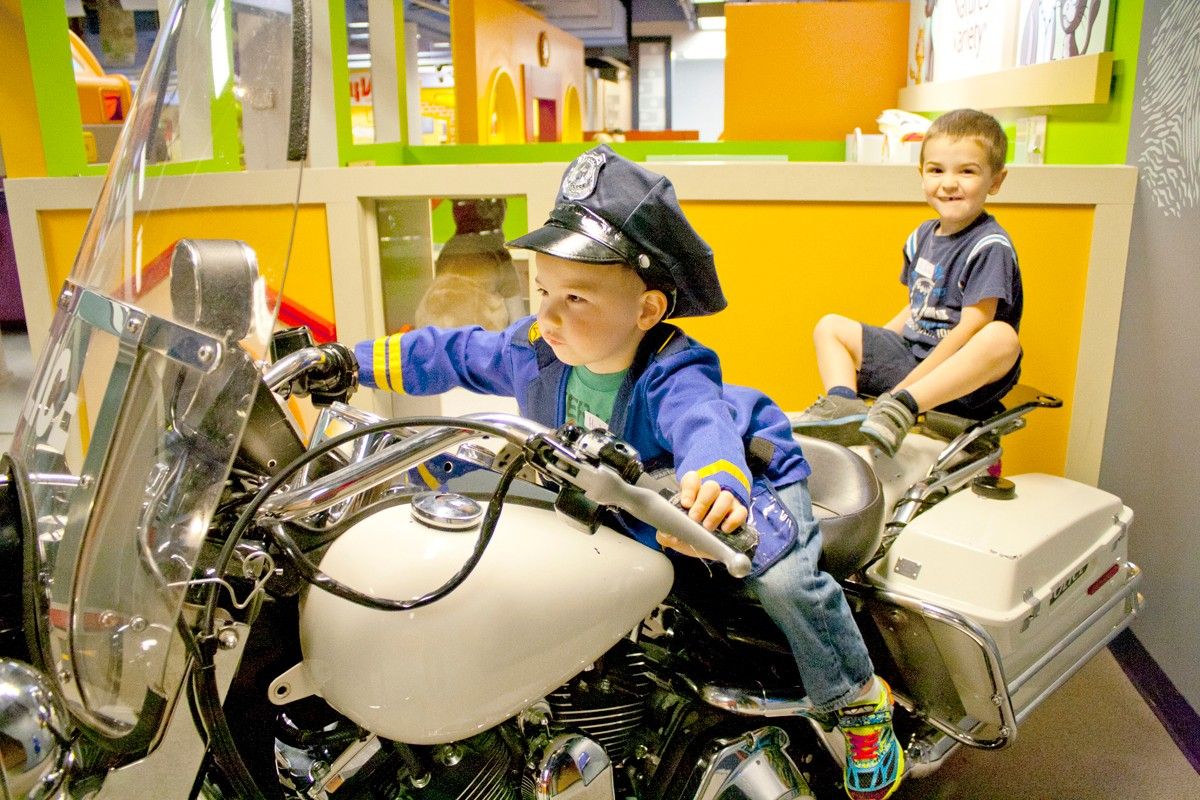 What one thing can be so important that the National Association for the Education of Young Children, the American Academy of Pediatrics and the UN High Commission on Humans Rights have all come out to support it as a fundamental right for all children? PLAY!!!!
Play at Lincoln Children's Museum
Play is what Lincoln Children's Museum, and all Children's Museums, is all about. Enjoyable, engaging, thrilling and surprising play is guaranteed in a space like Lincoln Children's Museum. Every aspect of our building is created specifically to encourage children to use their imaginations, explore social interactions, be creative, and develop intellectually, all while having fun. The Museum creates a safe space for children to explore a model of their world in a size they can handle. It allows them to see themselves as doctors, firefighters, construction workers, and even dragons. It encourages teamwork and negotiating skills, promotes effective language and communication skills, and teaches children how to express their emotions and read the emotions of others.
All of these things happen in our building every single day, because we designed it that way. 
Creativity and Innovation
Children grow into creative and innovative adults here. Through their interactions with our exhibits, the other children they encounter here, and the adults who bring them to the Museum, they develop socially, emotionally and cognitively every visit. We see leaders develop while building the walls of the Cuckoo Construction tower. We see new friends made while working on art projects together in the Artist's Studio. We see brand new interests develop while building contraptions out of the Rigamajig. These are moments made possible by play. 
Research Proves Play is Important
Research has only just begun to recognize the vast importance of play in early childhood development, but already we know it can be linked to future creativity, language skills, physical activity levels, social-emotional skills and collaborative abilities. We have witnessed what the lack of recess has done to many children in early grades, and how increasing their time outside engaged in active play has shown extremely positive results.
Lincoln Children's Museum is an antidote to short recesses and overscheduled lifestyles. It is a place where adults can fully engage with their children and delight in their joy. It is a place where families come together and all have a great day together. It is a place where memories are made and children are inspired to better futures. 
If you would like to read more about the power of play, please consult the following resources:
https://www.childrensmuseums.org/members/community-conversations/cmrn