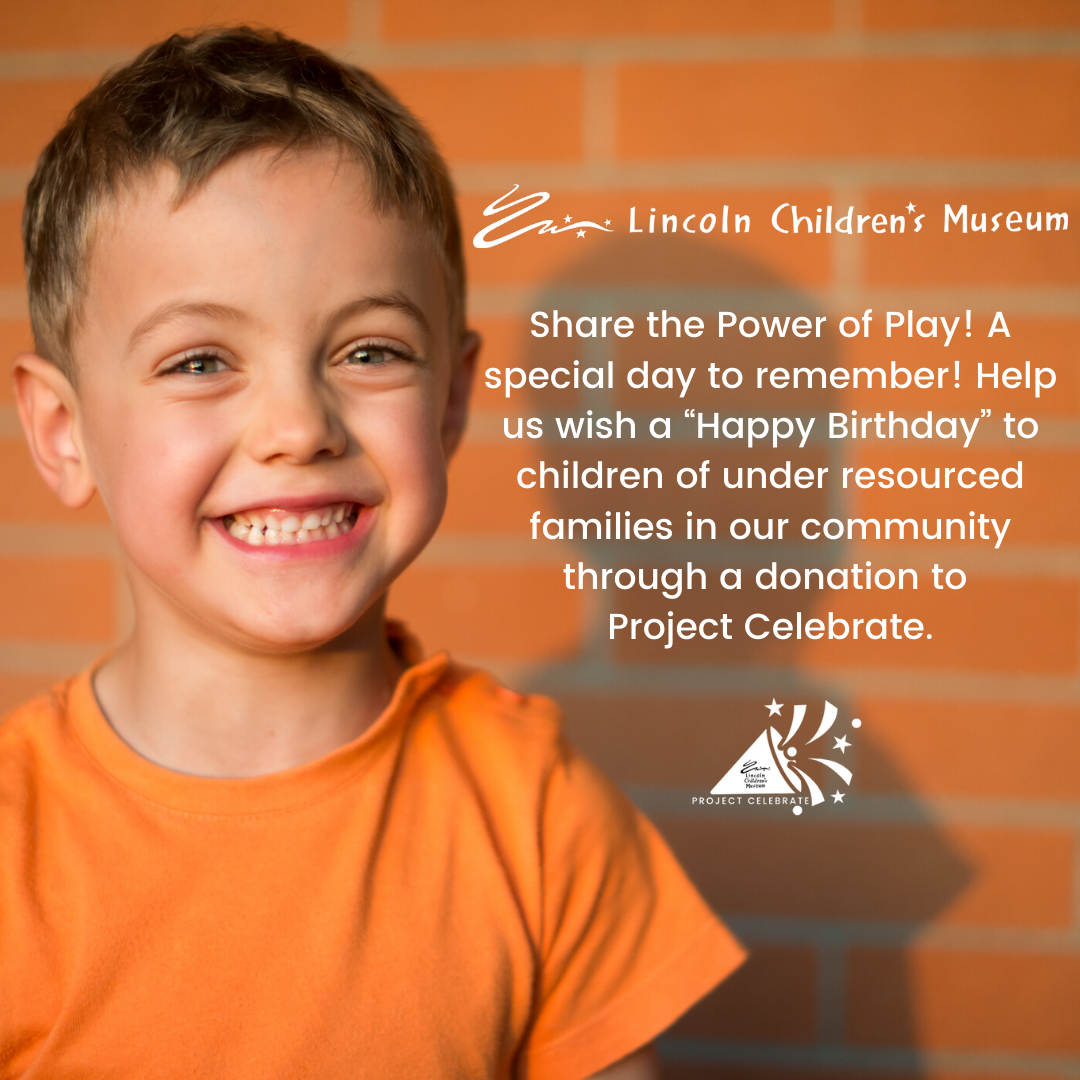 A special day to remember! Help us wish a "Happy Birthday" to children of under resourced families in our community through a donation to Project Celebrate.
The Museum's Project Celebrate helps to provide one epic birthday party complete with themed decorations and party favors, admission for 30 birthday guests, a custom cake, delicious food, a birthday gift of a gift certificate to the Museum Store and an annual membership for a birthday child and family.
Working with direct service organizations, such as Community Action and Center for People in Need, families are identified that would benefit from this opportunity.
Many children in our community have the joy of at least one birthday party at our facility, and children in families struggling with basic needs should have the same opportunity.
Join the party planning committee through a donation today.  Together we can provide a lasting birthday memory through the Power of Play!